Well yes, as a matter of fact, I am still here. I'm rather a bit harder to get rid of than one might think. After an exceptionally long blog holiday, occasioned and necessitated, really, by a sudden cancer scare with the discovery of a large hemangioma on my liver (I have rarely seen a doctor actually go so white as mine did when he thought he was going to have to tell a mother of 2 young children that dreadful news! I thank the Lord and know the power of prayer, friends--but EVERYthing was suddenly thrown into a very sharp focus within a mere 20 minutes!)--and that was followed by a diagnosis of fibromyalgia to boot; one that has been difficult to adjust to but since it is my lot to bear it, I am grateful to have gained a perspective that I could not have otherwise. That is, simply--you just never know what that other person is going through--what she or he may secretly weep or mourn or ache over. And with that perspective, let it make me more kind, more forgiving, more understanding of another. Then all the pain will be worth it--for it will help me draw closer to the love and charity of Christ.
So, just after my sudden and unplanned blog disappearance here, I began spending far more time with my boys and just focusing on what really matters in life. Now, a year and a half later we finally have our own home, my boys are healthy, happy and strong and, on most days despite my fibromyalgia I keep up with them just fine. I am also no longer 'officially' a Kitchen Table Crafter in practice, because on a daily basis I can enjoy a north-lighted sunroom studio from which I am running my increasingly busy Etsy shop,
Aspen Arts Studio
, and watching my boys play happily outside.
While the business of Aspen Arts has also flared up an old Repetitive Strain injury from my past life as concert pianist, I do hope nonetheless to be able to post more often again here and perhaps even get the old digital sketches going again for readers. Just after my 'disappearance' many of you sent encouraging emails, which I appreciated so much. You always did and do remind me that the world really is full of kind and caring people--so I thank you!
Here are a few peeks at what I've been up to with the Etsy shop, which is bursting with banners and other papercrafts for custom home decor and party packages--especially for children and nurseries. This is a great joy to me--to create for children and new mothers! Here are a few of my recent projects, also to participate in the
Moxie Fab World Spring Home Decor challenge
. The ever-fabulous Cath herself has been under the weather too but continues to be an inspiration for all of us. I'd encourage you all to leave her a caring comment when you get the chance, because I know firsthand how much a little note of encouragement can help!
Here is my stamped and embossed peacock banner for a baby girl's nursery! Peacocks have been trending for awhile now in wedding decor but they are increasingly making their way into baby showers as well; which, as I mentioned earlier seems to have become my niche...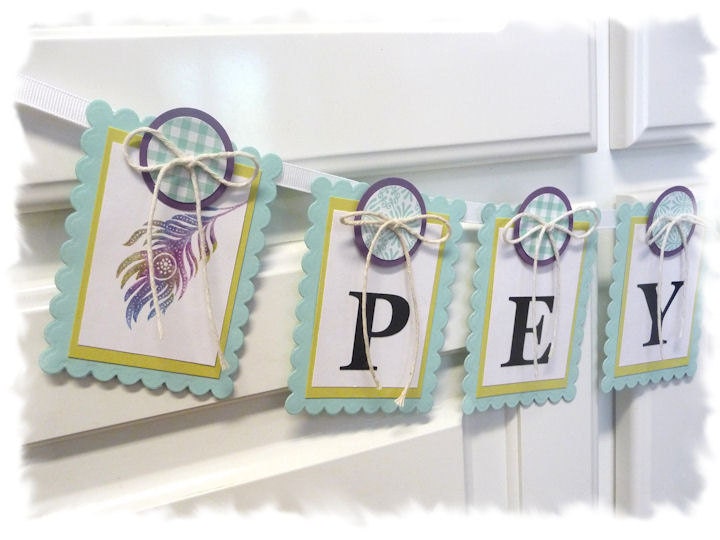 Along with first birthdays! The Peter Rabbit nursery banners have been going like hotcakes ever since I reopened shop, and Easter was also particularly busy. If we do have another child--and I hope we can--there is no question about it. It will be a Beatrix Potter themed nursery. Even though I make these almost every day, I can never get tired of Beatrix Potter's delightful stories and watercolors. They are so classic, so precious, so timeless!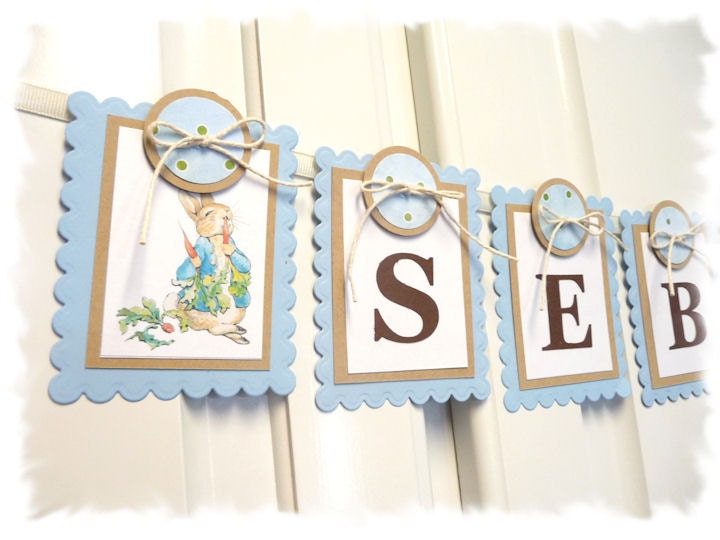 And my papercut penant bunting: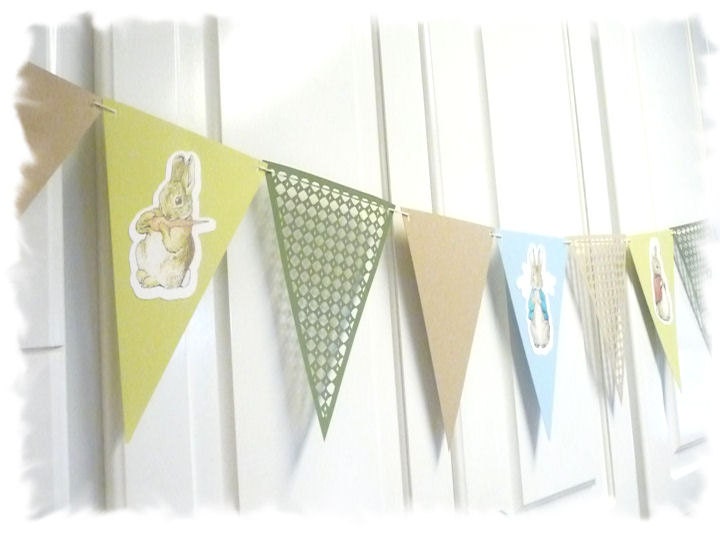 And a soft lavendar version for girls: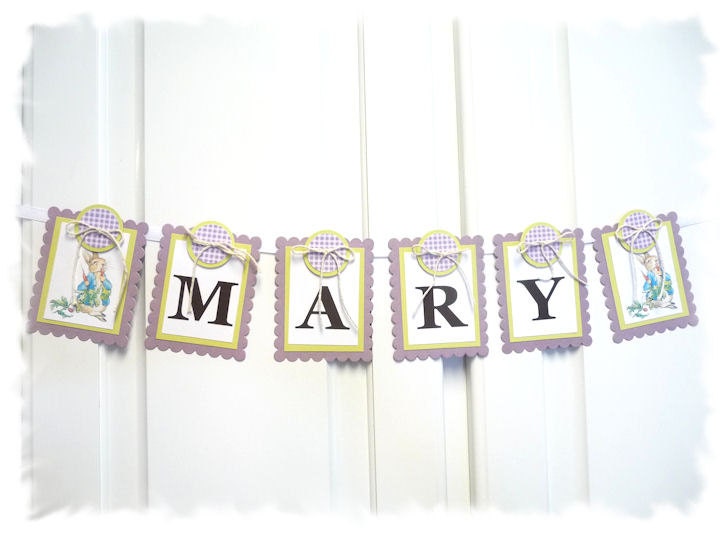 We are also starting an in-home Montessori preschool, which is great fun for the boys and me. Montessori emphasizes order, color, and using sensory experience to help children explore the world around them and utilize their natural longing to learn. Not long ago I got a request for a rainbow banner from a repeat customer of mine and it was a great opportunity to do a trendy and very Montessori graduated rainbow banner--so summery!--and fun to play in the
Summer Moxie Fab home decor challenge
too!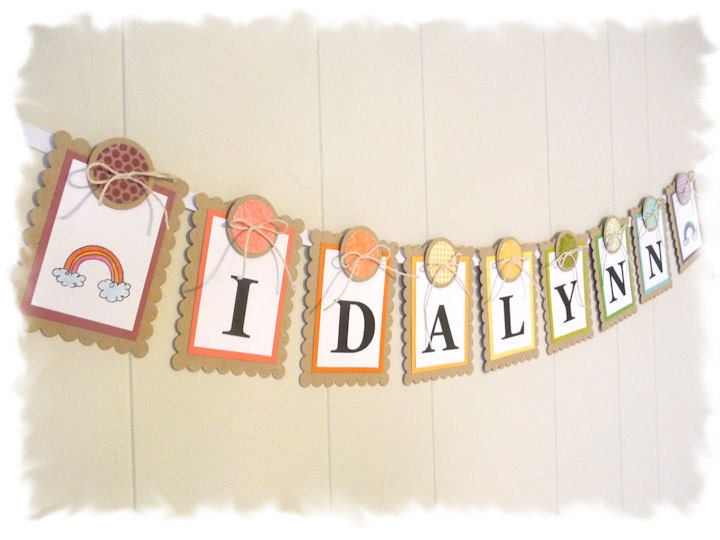 I am glad to be back and hope to do a little blog housekeeping in the coming days and weeks! It has been such a long time away from all my blog friends; but it has also been a rejuvenating time, a time to refocus, and to heal. I am grateful for every, every season in life!
Have a truly wonderful weekend, friends!